Here on the Highland Rim, we often get one thin blanket of snow a year, just enough to tease the kids, scare southern motorists and close the schools for a day before it all melts away. Last week we got our once a decade storm. Many big limbs fell and long after the chainsaws had cleared the way, silence and untrammeled snow defined the world outside. The electricity was out for over 40 hours as middle Tennessee was blanketed with five inches of snow followed by an ice storm. We hauled water from the creek, set up a Coleman propane camp stove for cooking, lit candles and tuned up the acoustic. One neighbor offered us fresh eggs (we're vegans), another reminded us of the six bushels of potatoes we stored in his basement and then stayed for white bean soup.
Over morning coffee, I read passages aloud from Bernard De Voto's
The Course of Empire
(1952) whereby I discovered that Lewis and Clark were not the first white men to traverse the American continent north of Mexico. That distinction belongs to one
Sir Alexander Mackenzie
who made it to the Pacific Coast early in 1793. His route up the Peace River and over the continental divide to Bella Coola was not commercially viable, but then, neither was Lewis and Clarke's. The fact that we were never taught this fact in school is a good example of American faux-triumphalism.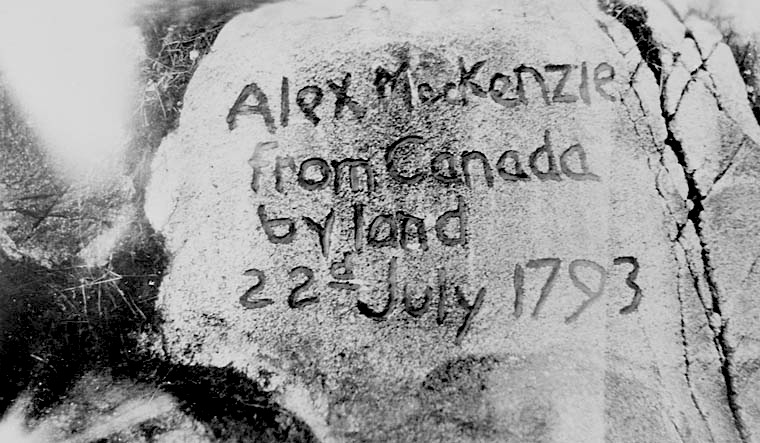 "The forests of the western slope, much rain, much cold and occasional ice, peaks, cliffs, valleys, marshes, lakes -- and ebbing strength as the food ran out. Indians clustered round them now, eaters and worshipers of the salmon."